Getting Started with Thread
Getting Started with Thread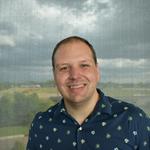 Updated by Stephen Boss
This guide is intended for Partner Administrators to help you get started with Thread and to get your team started with service collaboration!
Getting to know Thread
If you haven't checked Thread out before or haven't checked-in with us in a while, watch this video to understand what Thread is and how service collaboration can improve the service experience for you and your customers!
Getting Started with Thread
If you want to try Thread out in your business, you can get started, for FREE! This guide will help you get setup quickly so that you can start delivering service collaboration to your customers right away.
Step 1: Complete the Quick Setup
This guide will walk you through the initial setup of Thread - setting up your workspace and connecting your Ticketing system and collaboration software.
Step 2: Setup Inbox
Inbox is where you manage all your service threads from different sources like your ticketing service or Messenger. Once you've performed the Quick Setup, you are ready to configure Inbox for the first time and set up your first Channel and Flow. A Flow will route your service threads into a Channel where your team will work from.
Step 3: Setup Messenger
Messenger is how your customers contact you and it works where your customers work - Teams, Slack, the Web, Desktop or Mobile with a simple unified experience.
Step 4: Deploy Messenger
Once you have configured Inbox and Messenger, you are ready to deploy Messenger to your Customers and launch your service collaboration journey! This guide will show you how easy it is to deploy Messenger to your customers where they work - Teams, Slack, the Web, Desktop and Mobile.