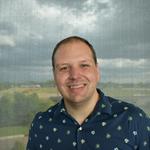 Updated by Stephen Boss
Inbox is where you and your colleagues provide service for your customer. It is the app you use, as the service provider, to collaborate with your teammates and customers. Inbox was designed to give your team service superpowers so that you can focus on providing great service!
Inbox isn't limited to managing customer chats, it can also be used by your entire organization to manage all the service tickets coming from your ticketing system.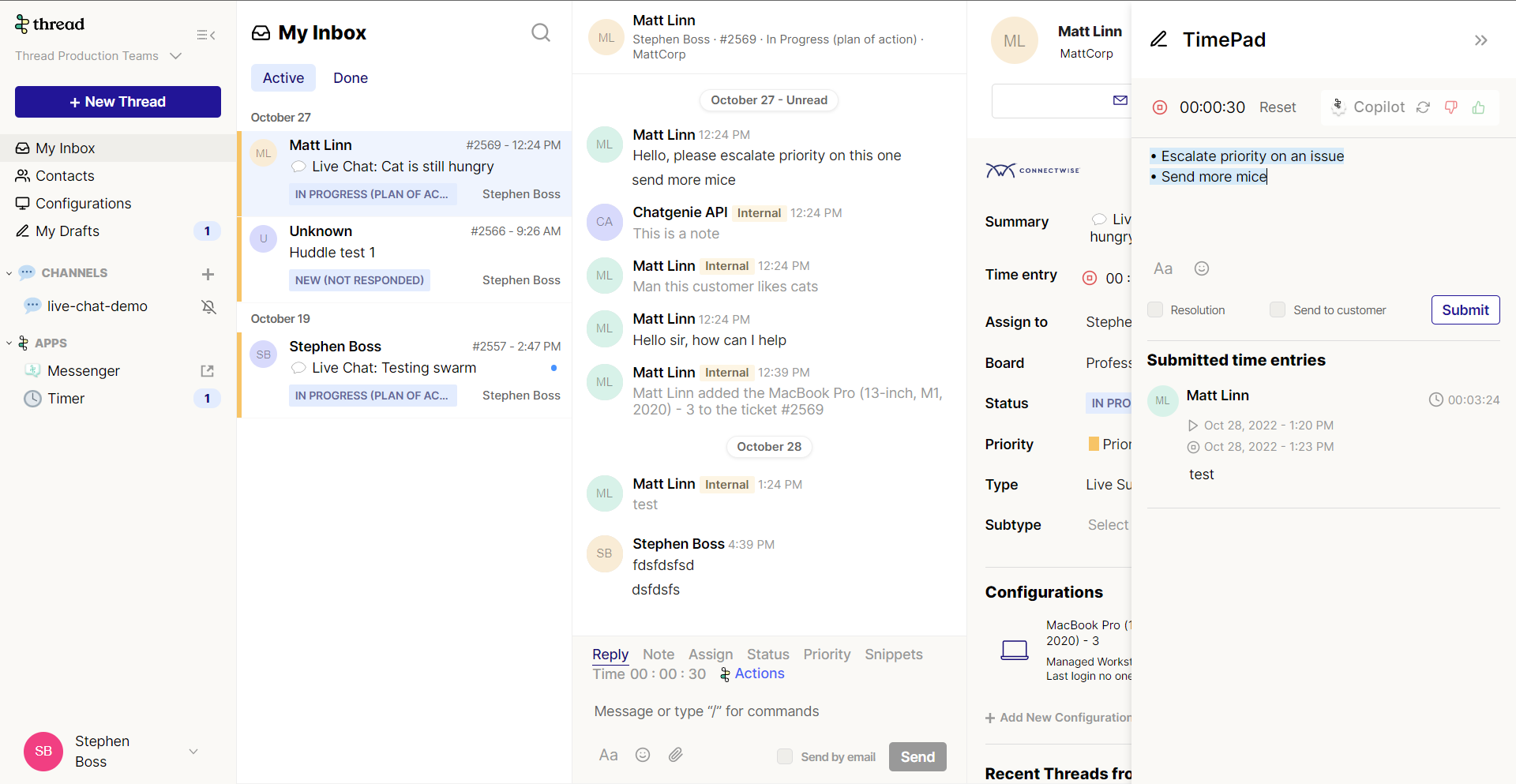 Setting up Inbox
This guide is for first-time Thread users who are setting up Inbox for the first time. If you've already done this, refer to the Help Center for help
creating channels and flows
or navigating Inbox's features.
In this guide we will be walking you through setting up Live Chat as your first channel. If you want to configure additional channels and flows, read creating channels and flows to learn how.
After completing the Thread Quick Setup, you will be redirected to Inbox. Where it will ask you to set up your first channel.

A Channel is similar to a service board or service queue in your ticketing system. It is where your tickets/threads reside in Active or Done states. You will see your tickets and threads in a list and can take action on them from the channel(s) as they come in.

Icon - set your icon for the channel, this will help you easily distinguish your channel once it's been set up. We are setting up a channel for Live Chat so for this guide, we will use a chat bubble icon.

Name - Name your channel here. Since we will be using this channel to monitor Live Chats from Thread Messenger, we will name this channel "Live Chat".

Click Next step when ready to proceed.
During the Quick Setup you configured your Ticketing System. Thread should have had enough time to import your team members into the system. You will be asked to invite other Team members to the live chat. You can do so by typing their name or email in the text box and selecting them, you can add mulitple team members to a channel. If you want to add people later, proceed to the Next Step.

Channels can have Members. Only users with Admin permissions in Inbox are able to invite users into channels. A user must be a member of a channel in order to see or interact with it.

When done, click Add team members to proceed.
You are presented with a screen to set up a Flow. This flow will route service tickets/threads into the channel you created in the previous step.

Flows are a set of rules that route service tickets/threads (from your ticketing system) into channels based on the rules you define. You can route on many common ticket fields such as Board, Source, Status, Company Type, and more!

Flows can be either Dynamic or Static.
With Static Flows (default), once a ticket is routed to a channel, it stays in that channel though it may move between active and done states.
With Dynamic Flows (checkbox), tickets will flow into the channel based on the ruleset you apply via the flow - once the rule is no longer met, it will flow out of the channel.

Board - Set Board to be the service board/service queue in your ticketing system that you will be routing your Messenger Chats to. Later, when you get to the step for Setting up Messenger - you will configure messenger to route incoming tickets to that same board.
Source - Set Source to "Chatgenie Messenger"

Click Create Flow when finished
Congratulations! You have successfully created your first channel and flow. Follow along to set up Messenger, you will be ready to use Inbox soon! Click Got it when you are done.
Next Steps - Setting Up Messenger
Now that you've successfully set up your first Channel and Flow to receive Live Chats from Messenger, you are ready to set it up and perform a live test! Follow along to Set up Messenger for your organization.