How to Disable a Client's Messenger Access
How to Disable a Client's Messenger Access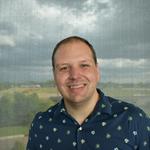 Updated by Stephen Boss
This guide will demonstrate how to disable Messenger access when offboarding a client from Messenger.
How to Disable Messenger Access
Navigate to the Admin Panel > Clients
Under the Companies Tab, identify the client that you wish to offboard.
Under the Messenger column for that client, move to Disabled.

You have successfully disabled this customer; they will no longer be able to initiate new Messenger chats.