Internal-facing Slack integration
Internal-facing Slack integration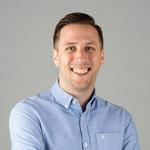 Updated by Kristof Orts
Overview
The Thread app for Slack helps connect your service threads to Slack!
You can configure custom flows in the Thread Admin Panel to route newly created threads to the desired channels in your Slack. This can be great for urgent incidents or to route new service requests to the appropriate team. In addition, changes to the thread (including Notes) are communicated back to the original channel in-line, so the team remains up-to-date in real-time (without getting noisy).
You can also interact with the thread in Slack using "Actions". For example, you can change status, priority, board, or contact on the thread and it will seamlessly synchronize with your ticketing system.
Commands:
Create a Service Thread with a /chatgenie ticket command!
Get help with /chatgenie help
Other features include:
⁠Add Time Entries directly from Slack!
Assign To feature for managers/dispatchers!
Getting Started
After you sign up with Thread here, you will be prompted to create a workspace, integrate your ticketing system, and connect Thread app with your Slack or Teams. Once you arrive to this step choose "Connect with Slack" to receive service threads inside of Slack.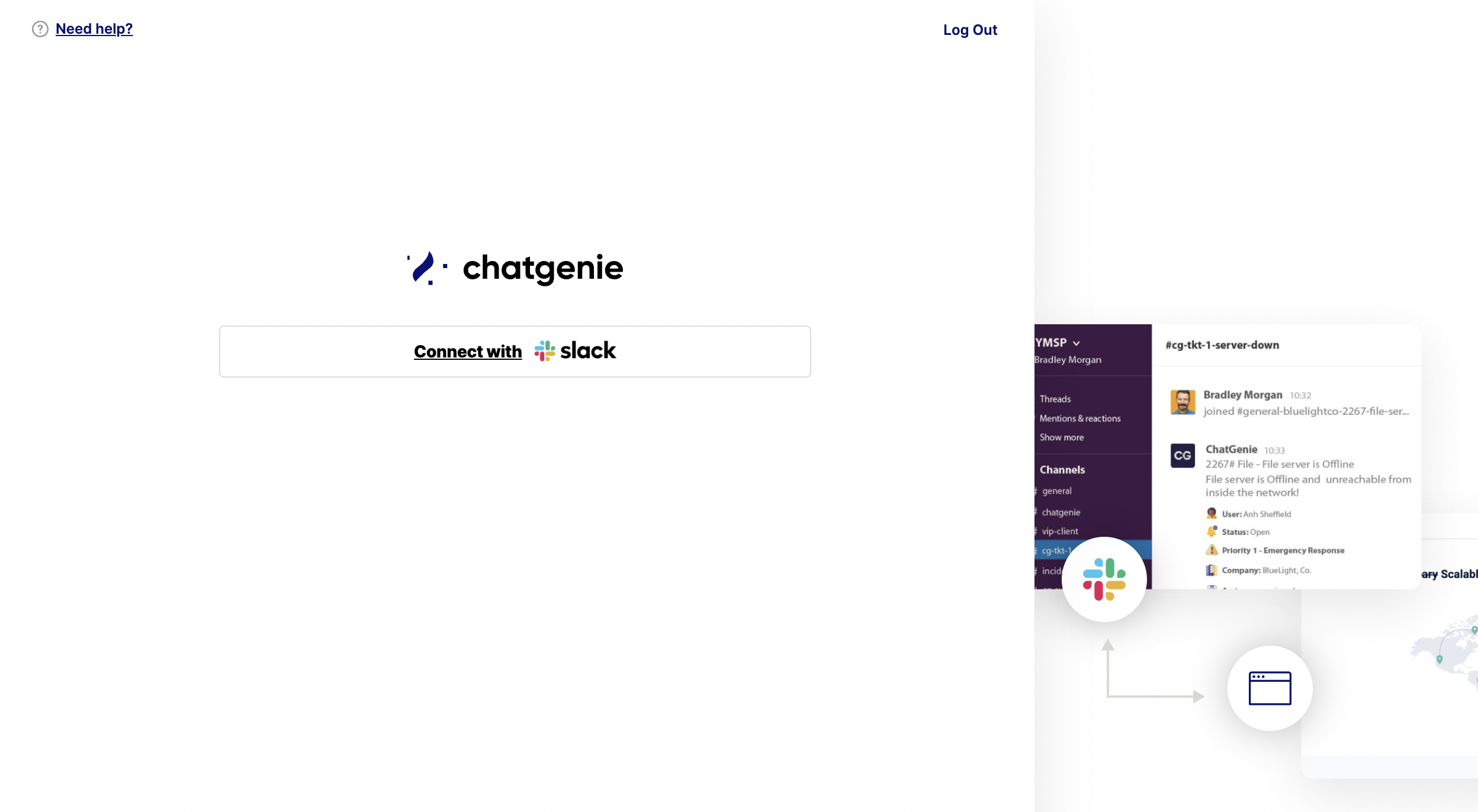 You'll need to log in and select the workspace you want to connect to.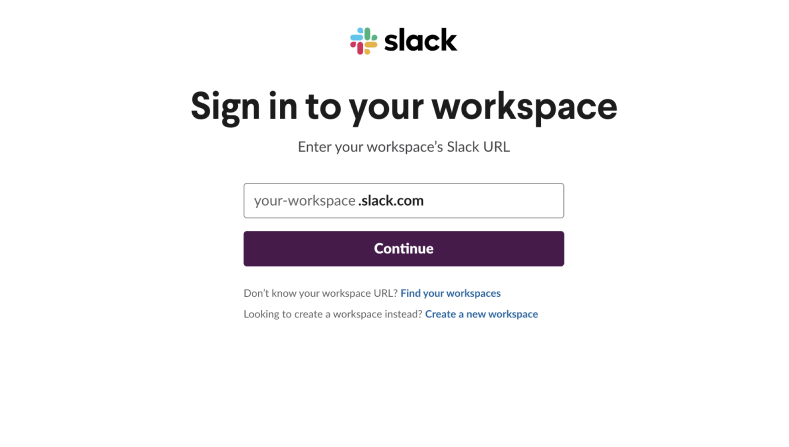 Then you will be prompted with Slack permission screen which outlines what access Thread app will have. To proceed click "Allow".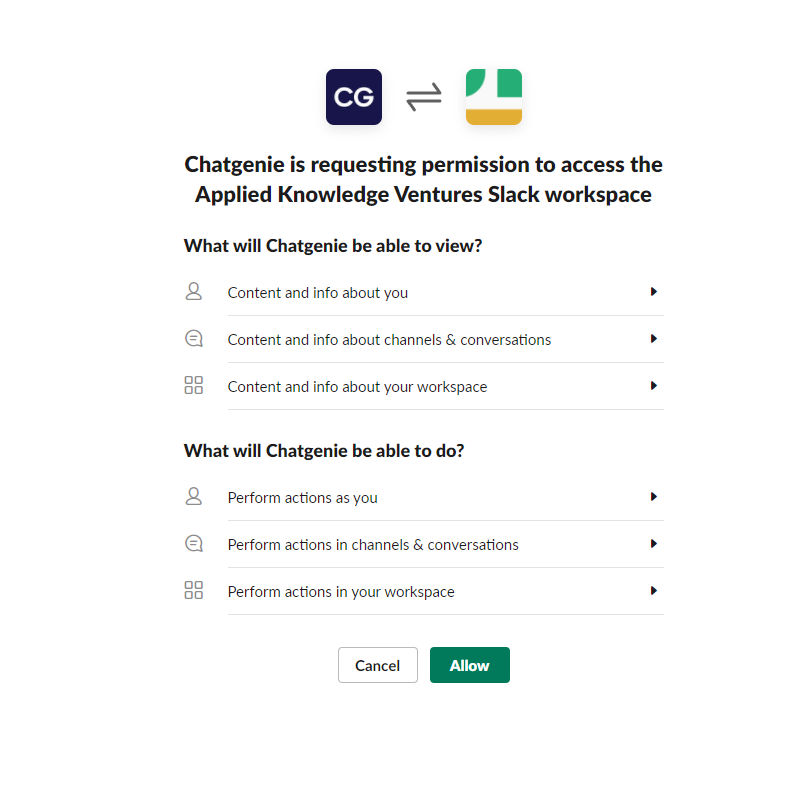 And voila! You should now see a welcome message from Thread app.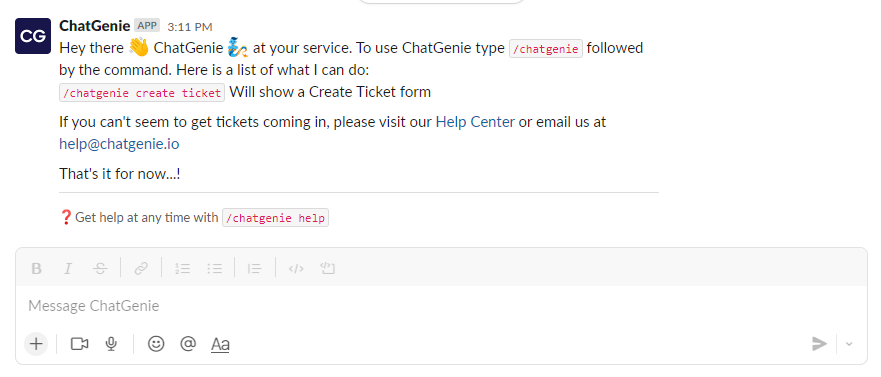 Connecting with Slack after onboarding
If you'd like to connect Slack after you've onboarded, go to Integrations in the Admin Panel. https://app.chat-genie.com/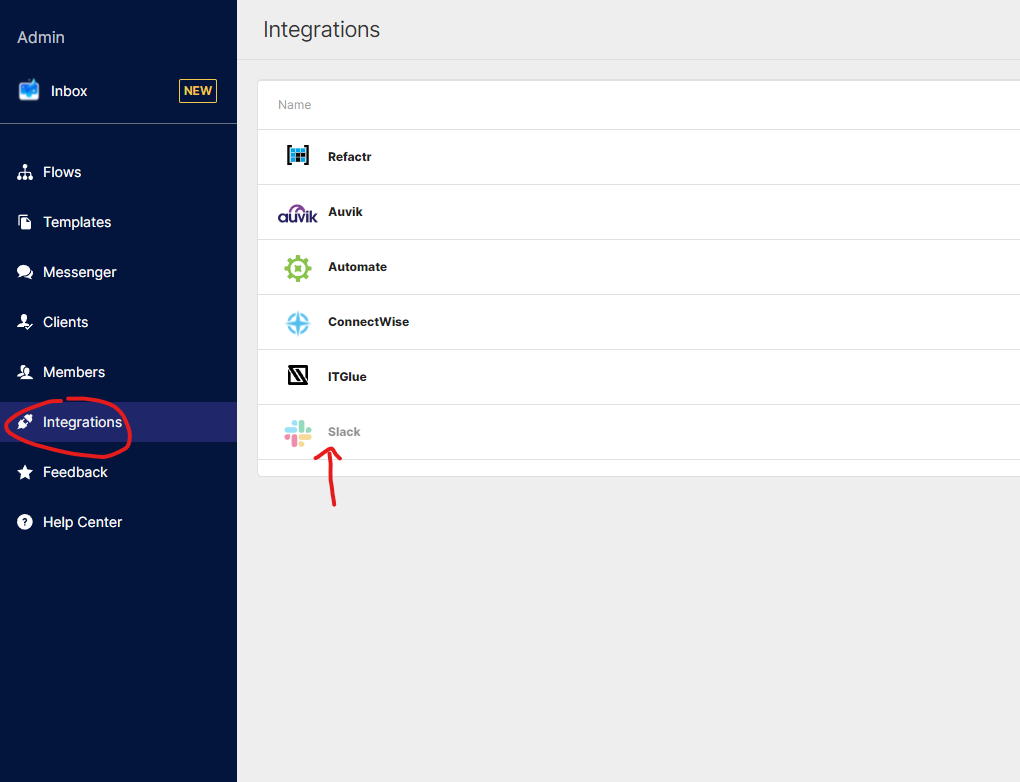 Click on Slack, which will redirect you to the same Slack permission screen as shown above. Once you click "Allow" you are all set.