Thread Training 1 - Getting Started
Thread Training 1 - Getting Started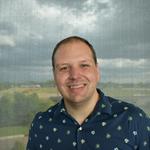 Updated by Stephen Boss
🎞️Session Recording
🎴Slides
Onboarding Collab 1 - Welcome to Thread.pdf
🚶Next Steps
1. Pre-Onboarding Checklist
Just a reminder for those that are joining us late.
✅ Make sure that your company's Thread Workspace has been created and that you have integrated with your PSA. 

📖 Instructions: Quick Setup.
 2. Getting Started Checklist
Please complete these tasks before Thread Onboarding 2 - Let's chat about chat
3. 🏋️ Next Training - Let's Chat about Chat!
Check out our next session to continue the series!