Thread Training 1 - Getting Started
Thread Training 1 - Getting Started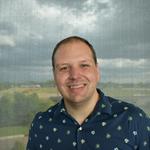 Updated by Stephen Boss
🎞️Session Recording
If you don't want to watch the full session, you can recap by following the Getting Started Checklist below. The checklist items cover the major tasks outlined in the full session recording.
🎴Slides
Thread Training 1 - Welcome to Thread v2.pdf
⚡What we covered!
Don't want to watch the full recording? Read on for a modular version of what we covered on the session!
1. Pre-Onboarding Checklist
Just a reminder for those that are joining us late.
✅ Make sure that your company's Thread Workspace has been created and that you have integrated with your PSA. 

📖 Instructions: Quick Setup.
 2. Getting Started Checklist
Please complete these tasks before Thread Onboarding 2 - Let's chat about chat
3. 🏋️ Next Training - Let's Chat about Chat and Channels!
Check out our next session to continue the series!